About us
We are a young company, founded in 2015 by Alexander Triebel. We have been repairing smartphones and tablets since 2008.
We offer repairs for Samsung, HTC, Huawei, Oneplus, Nokia, Microsoft phones / smartphones as well as tablets.
In addition to the repairs, you can take out mobile and landline contracts, as well as contract extensions. This is possible with different network providers, such as TELEKOM, Congstar, Vodafone, 1 & 1 …
With us you receive an individual, tailored consultation. CUSTOMER SERVICE is important to us.
For corporate customers, we offer a special on-site service, as company data usually contains internal data.
This means you can be there while your device is being repaired, so that you can see exactly what is being done with your mobile phone.

Visit our new store:
Alexander Triebel
Smartphone Notaufnahme
Petersstr. 12
54634 Bitburg
Tel. 06561-9479047
opening hours
mo. – fr. 9:00 am – 6:00 pm
except tue. 9:00 am – 2:00 pm
sat. 9:00 am – 4:00 pm
clients and partners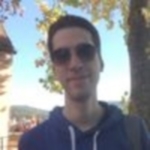 "IPhone 5 repaired on site, works again perfectly! Many Thanks!"
ANDREAS FAY
Merken

"No matter whether it's a battery replacement or a new screen – they responded quickly to my message request, were really helpful and offered me the best price in the area. I won't say I'll become a regular customer…(Hopefully my cell phone remains intact. 😀 ) But if there is something wrong with it, I definitely only go straight back to Alexander Triebel "
JAASI BE
Merken
Merken
Merken

"It couldn't of been better. After a desperate search, I finally found exactly the right repair for my S7 Edge"
STEPH AN JAY
Merken
Merken